The Future of Medical Psychedelics in Canada
We are currently experiencing a renaissance in medical psychedelics in Canada. To get a bearing on where we currently are, it is important that we understand the past, present, and future of psychedelics in our society. We have emerged from a dark age and are entering an age of enlightenment.
In the 1940s and 1950s, researchers found that psychedelics provided many benefits. They uncovered immense physical and mental therapeutic potential. LSD and psilocybin quickly replaced the crude and inhumane use of electroshock therapy, years of psychotherapy, solitary confinement, and lobotomies.
Then in the era of hippies and 'free spirits,' a push-back resulted from the recreational use of these substances. A few people in positions of power waged a war on drugs, concerned about the risks that psychedelics posed. A movement against the use of psychedelics began specifically geared toward discontinuing their use. All research being conducted at the time was halted.
Today, the psychedelic renaissance has arrived, and Canada is the hub for psychedelic-related research. Traditional therapies are proving ineffective in the ability to combat the current mental health crisis in Canada, and around the world. Psychedelics like psilocybin and LSD are now thought to be useful for 'rewiring' the brain, increasing neuroplasticity, and even causing neurogenesis. Canada is leading the way by re-exploring research that had previously been abandoned, criminalized, and forgotten.
Cannabis and the Effect on the Legalization of Psychedelics
Through an exemption under section 56 of the CDSA, Canadians can now access psychedelics as a treatment. These exemptions have been made possible through the social and legal changes that have come about because of the progress that has been made to attain legal status for cannabis. Because of these achievements, we know that it is possible for things to change.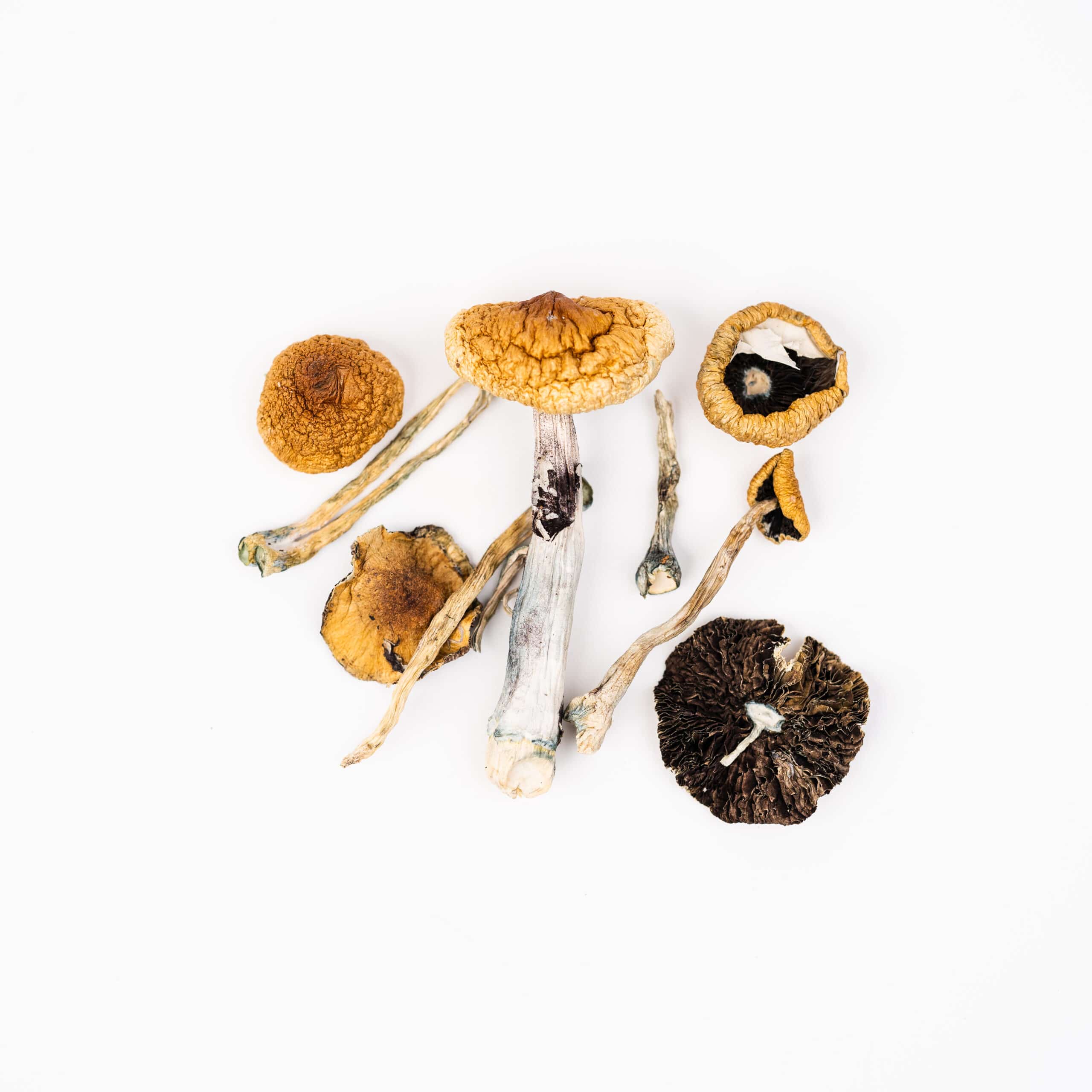 The Future Looks Bright for Psychedelics
Considering the promising research, the shifting governmental perspective, and the global trend, it is likely that the Canadian government will legalize the use of psychedelics for specific medical conditions, palliative care, scientific use, and possibly even for spiritual reasons.
Our hope is that the Canadian federal government will lead the way with progressive reform toward the acceptance of psychedelics like psilocybin, for medical purposes.
The Assortments of Ganjagrams Products
From dried shrooms and edibles to microdoses and extracts, Ganjagrams has a wide selection of plant-based psychedelics.
Dried Shrooms: Buy dried shrooms online from Ganjagrams, for safe and consistent quality. Our magic mushrooms are carefully cultivated for predictable potency. They include Daddy Long Legs, Golden Teacher, Mazatapec, Penis Envy, B Plus, and Brazilian.
Edibles: Our chocolates, gummies, and capsules are all full of flavour and crafted for quality and precision.
Microdoses: You can have the benefits of psilocybin without the hallucinogenic effects. Ganjagrams microdoses are accurately portioned to provide your perfect microdose. The potency and dose amount are clearly marked on the packaging.
With Ganjagrams, you Have Access to the Best Source and the Best Guidance
Ganjagrams is a great source for shrooms, a great source for knowledge, and the most reliable way to get secure and discreet delivery.