SPREAD THE WORD AND GET MORE FROM GANJA
There are a lot of way you can get extra Ganjagrams Loyalty points and discounts.
Here's just a few –
Visit r/MOMpics and post a photo with a short caption of your Ganjagrams products.
Then send us an email to [email protected] with a link to your post. Earn a $5 credit for every post (up to $25).
r/MOMpics rules on posts –
Title: "[Strain Name} – Ganjagrams – [Month Ordered]"
Only post for Cannabis Flower or Derivatives
Review: Try the product first (i.e. package shouldn't be sealed)
Below is an example of how it should look like: Vanilla kush, Ganjagrams, August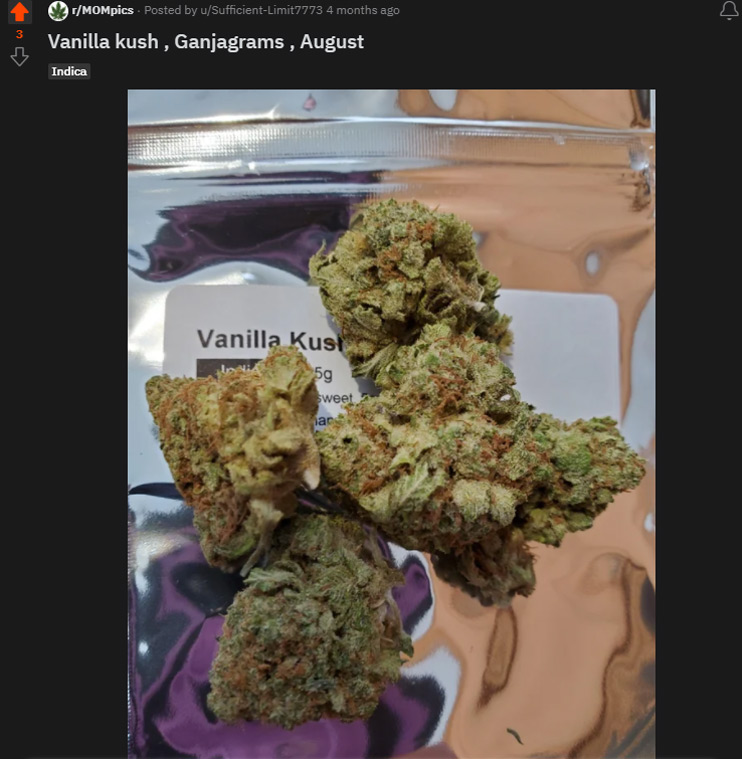 Visit Ganjagrams and leave a review on the products you ordered. You'll earn 100 loyalty points for every review!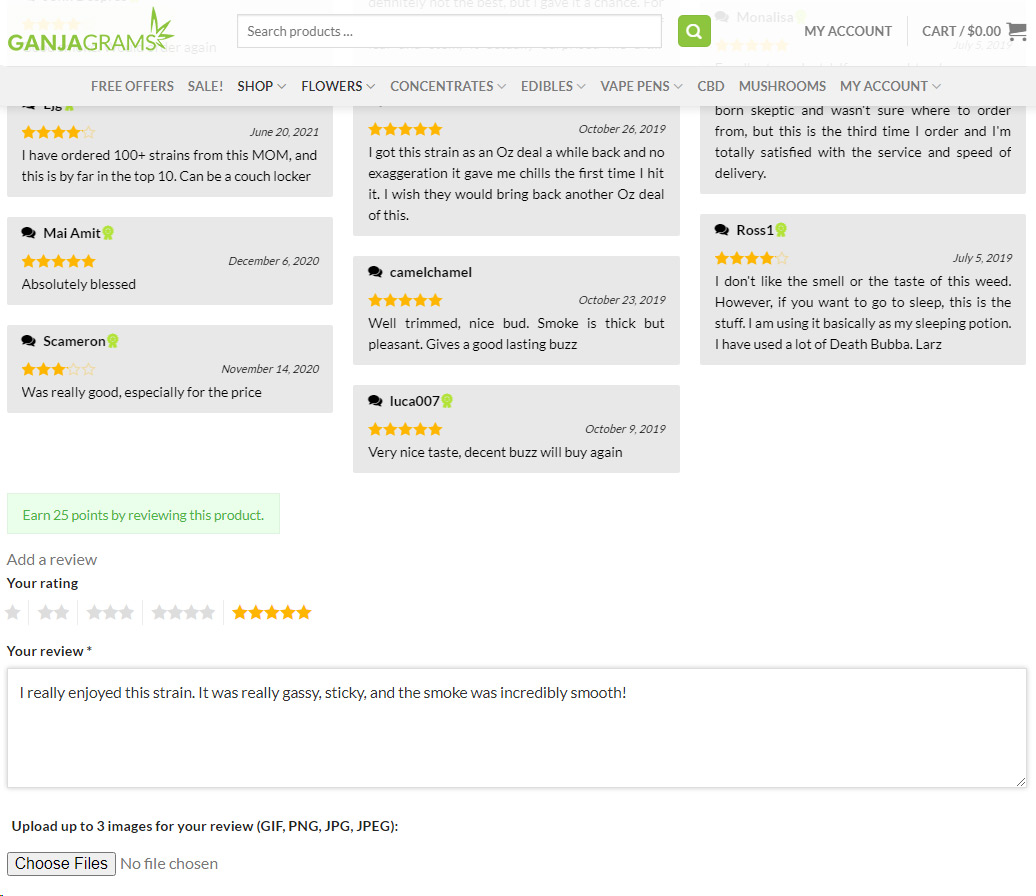 Go to channel called "Discord-Incentive" and enter your Order Number in the chat. Our team will reply to you with a discount code 🙂