Hash: What Is It?
Hash is a cannabis concentrate high in THC. To make it, the resin is removed from the marijuana plant and pressed into a solid. This newly formed block is called hash. Essentially it is a more potent concentrated version of weed. We're talking 60-80% THC. To compare, pot is typically about 15-25% THC.
If THC effects are what you're after, hash is the way to go. You really don't need much to get high. Different strains of weed produce different effects so choose your own adventure! Whichever weed the hash comes from will give you that same high, only stronger. It'll hit you like a load of bricks – in a good way.
Differences Between Regular Weed & Hash
The biggest difference between regular weed and hash is its potency. This is because regular weed and hash are processed differently.
Weed comes from the flowers of a cannabis plant. The flowers are dried and cured to make smoking and vaporizing weed a cinch. When weed is exposed to high heat, the THC, cannabinoids, and terpenes are released causing the experience of a high. Weed has three main strains known as Indica, Sativa, and hybrids. Essentially, Indica gives you a body high, Sativa gives you a head high, and hybrids give you a bit of both.
There would be no hash without weed. Hash is derived from the trichomes of weed and compressed into the strong resinous concentrate we've come to know and love.
There is an obvious difference in the appearance and texture of regular weed versus hash. Weed is a dry, easily ground, herbal flower. Its grindability makes it convenient to smoke or vape. Hash, on the other hand, is a brown solid block that needs to be heated and crumbled before use. Hash can be used in a joint, bowl, or vaporizer.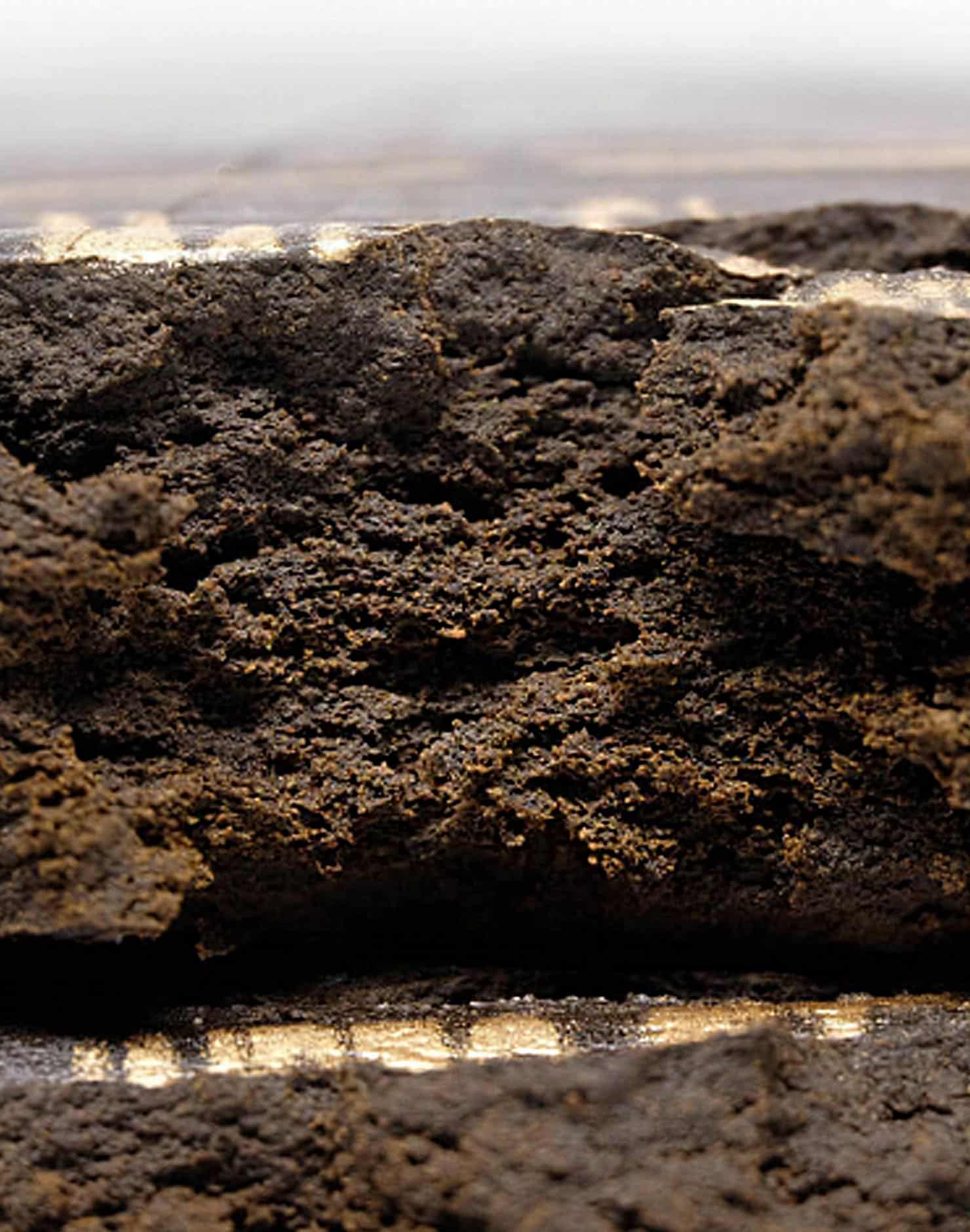 How to Use Hash / How to Use Weed
Hash can be smoked in a bong, a pipe, a joint, or even vaporized. For the most intense hit, smoke hash in a bong or peace pipe. For a more palatable hit, incorporate your hash in a joint with weed or tobacco. This is the most popular way to do it. It is a more manageable way to get high. Plus, adding tobacco or weed to your joint, makes it burn better! Whichever way you choose to use your hash, you'll need to heat it first and crumble it. Vaporizing hash is also an option. If this is your modus operandi, be sure your vape pen is hash compatible. Place a small bit of hash in the chamber, power on, and away you go.
Pro tip: Hemp fibre will stop your hash from sticking to the chamber.
Where hash needs to be crumbled and heated before use, weed only needs to be ground. This is to ensure the weed burns nicely and your hits are as pleasant as can be. Weed is very user-friendly and can be used in a vaporizer, a joint, a pipe or a bong.
For the biggest effect, vaporize your weed. You'll need a vape pen. It's as easy as putting in your weed, lighting it up, and breathing it in. Similar in technique, try using your weed in a pipe or a bong. For a simple joint, all you'll need are rolling papers, a crutch, and some practice. Place the ground weed in the middle and the crutch at one end of the paper. Roll away and you're ready to smoke. Make it one of a kind by mixing and matching different strains. Ganjagrams has Mix and Match bundles to get your creative juices flowing. And if you can't be bothered to roll a joint, stock up on our pre-rolled joints. Pre-rolled joints are delivered straight to your door.
Buy Great Quality Hash & Weed Online
We at Ganjagrams eat, sleep, and breathe marijuana. We are an online dispensary based out of the Islands of BC. We've served over 1000 patients in BC, Alberta, Ontario, SK, and Quebec. 
Our website is very easy to navigate. It's like going into a shop only more convenient because you can do it from home and it comes directly to you. Browse for flowers, concentrates, edibles, mushrooms, and CBD.