Is Marijuana a Good Treatment for Diabetes
Marijuana has slowly but surely been gaining respect as a powerful medicinal tool for a variety of ailments. As the go-to place to buy medical marijuana online, the experts at Ganjagrams are thrilled to be a part of this changing paradigm. Many of the customers that have used us as their online dispensary in Canada are also thrilled by the increasing research suggesting more and more positive benefits of using cannabis. Recently scientists have been looking at the ties between diabetes and marijuana, and so far the results are promising.
What's the deal between cannabis and diabetes?
Unfortunately, diabetes is a very common ailment in today's society. About 1/3 of all Canadians suffer, or will suffer, from the effects of diabetes at some point in their life. With the recent legalization of cannabis, however, there may be hope yet! Two cannabinoids, in particular, THC and CBD, have impacts on the human body that translate well to the challenges created by diabetes.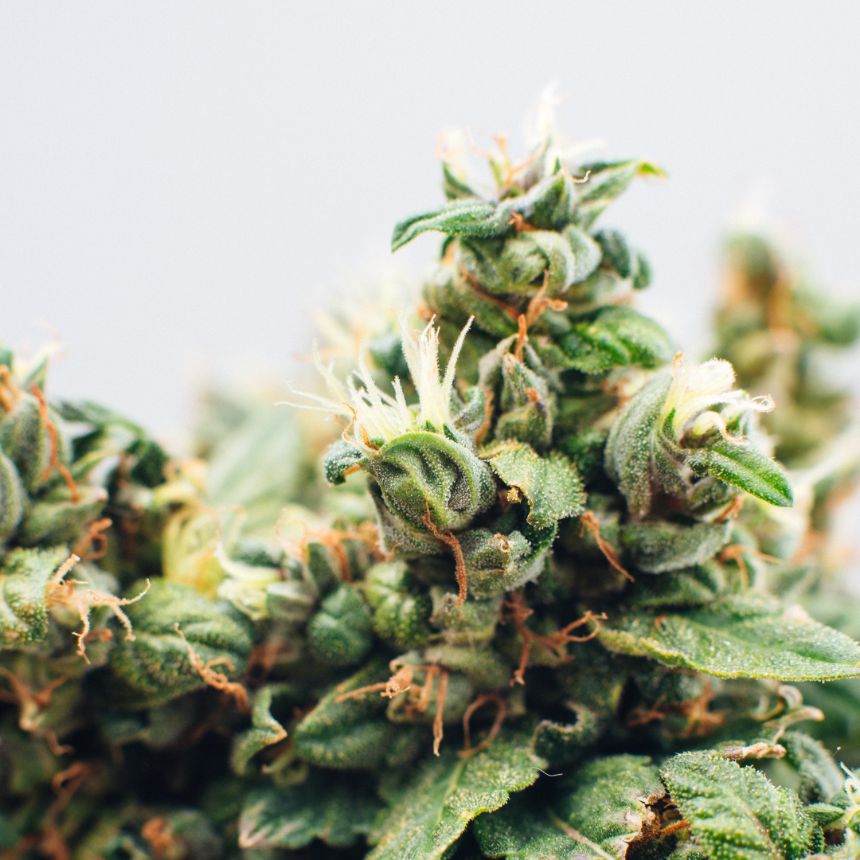 Positive Effects of Cannabis
The effects of marijuana have been, and are continuing to be, studied. With this research many positive impacts of cannabis have been identified, some of which directly relate to symptoms of diabetes. For one, cannabinoids such as THC and CBD can help with blood sugar control and management. Additionally, marijuana is also a great tool to regulate appetites and maintain healthy GI tracks. Further, studies have also identified that marijuana users have consistently good cholesterol and carbohydrate metabolism – perhaps a surprise to some. Finally, using cannabis can lead to lower fasting insulin levels while keeping blood sugar at a normal level.
What does this mean for diabetics?
Taking into account all of the positive effects of cannabis, it is no surprise that some of these can play into the symptoms of diabetes. For one, studies have demonstrated that marijuana consumption can indeed help with both insulin resistance and insulin sensitivity. Additionally, CBD can help people focus, reduce swelling, soothe muscle soreness and – in short – promote and encourage a healthy lifestyle which could ultimately lead to weight loss. The pain and inflammation reduction benefits of marijuana can also play a major role in peripheral neuropathy – a devastating symptom of diabetes. Uncontrolled blood sugar levels can lead to nerve damage, and cannabis can step in to help block pain, reduce swelling, and encourage long-term resistance. Similarly, marijuana use can help fight the loss of vision that can accompany diabetes. Regular use of cannabis can reduce inflammation and oxidative stress on the eyes – ultimately protecting vision.
If you are searching for the best place to buy medicinal marijuana online or order weed online in Canada, look no further than Ganjagrams. We have an impressive inventory of strains and styles and love nothing more than helping our clients and patients achieve a healthier, less painful life by easily buying weed online. If you or someone you love is struggling with diabetes, and you are curious about the benefits that marijuana use may have, we are here for you. As you look to buy medical marijuana online, consider low sugar or sugar-free edibles to support a healthy diet while still receiving all of the positive effects of this naturally occurring medicine!