About Weed
Weed is another word for marijuana or cannabis. Derived from the cannabis plant, its main compound is a cannabinoid called THC (or tetrahydrocannabinol). This is the famous cannabinoid known for the psychoactive effect that cannabis is known for. The two main strains that exist in all the hybrid weed balances is Sativa or Indica. Sativa dominant strains are more of an active "head high" that allows you to be more social, and Indica dominant strains are more of the relaxing "couch-locking" therapeutic strain. Indica dominant strains have a higher CBD content and so are more frequently used for therapeutic purposes, whereas Sativa dominant strains are used more frequently for recreational purposes.
The Ganjagrams Dispensary
The Ganjagrams online dispensary is the best source for all your favourite cannabis products. Shop on the Ganjagrams dispensary for the best and easiest access to mail order marijuana. Our approach is simple. We provide the best quality guaranteed, to arrive in a secure and discreet package, for the best price and value, with opportunities to earn points every time you buy from Ganjagrams.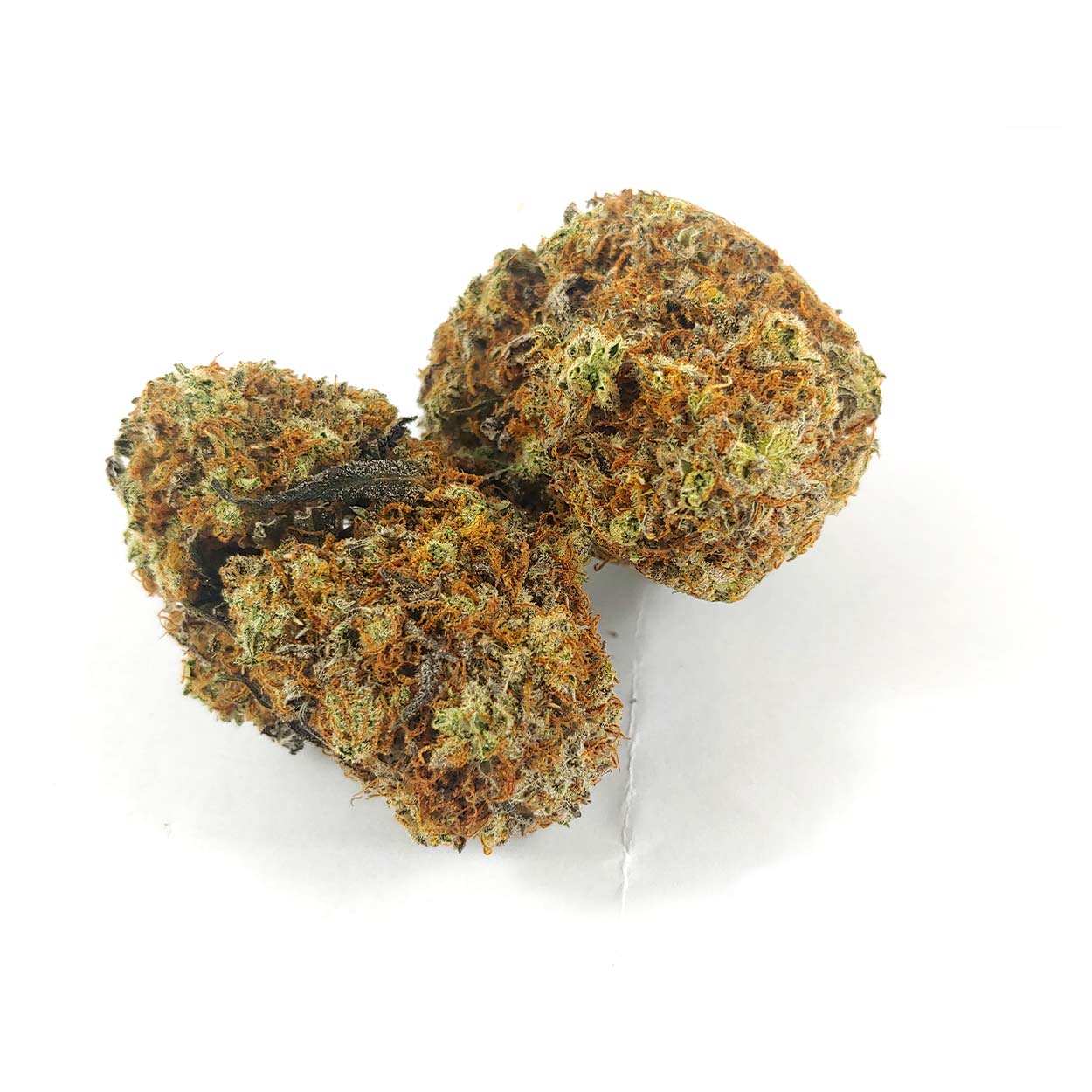 The Stages of High
There are several stages of high that we can identify.
The first stage is more of a time to savour the flavour of the terpenes and flavonoids. When you begin to wonder about it all, you are beginning to feel the effects.
The second stage is when the THC enters the blood-brain barrier and reacts with the CB1 receptors. This stage will occur sooner if you are smoking or vaping much later if you have consumed and edible as it must be processed by your digestive system.
The third stage is the onset of euphoria. Expect these psychoactive feelings to increase. Duration and intensity depend upon how you ingest the cannabis.
The fourth stage can come on quickly. At this point your blood THC content begins to max. This is where you should determine your tolerance level. Take deep breaths and relax.
The fifth stage is a good one to be prepared for. As your body adjusts to the high, the psychotropic effects get a little paralyzing at this point, so it's a good idea to have a glass of water or some CBD oil available.
The sixth stage is when your high solidifies, revealing more about your selected marijuana strain. There are strains for chilling out, talkative strains, euphoric strains, and creative strains. At this stage, you might want to involve yourself in a favourite activity.
The seventh stage arrives when you've been high for a period, resulting in bloodshot eyes and a dry throat. During this stage you may notice a softening of effects as the THC subsides in your endocannabinoid system.
The eighth stage is when the THC gradually dissipates from your body. You can either begin another session or take an opportunity to brew a cup of tea or cocoa as you relax.
The ninth stage might bring you a little burnout. This is not uncommon during this stage. It's okay not to try to control it or resist it. You can simply dose off.
The tenth stage. The psychoactive effects of THC have worn off, but there are effects that remain. Namely congeniality, tranquility, and a general body ease. This is a great chance to reflect on your high, what you liked, and what you'd like to change.
Choose Ganjagrams
Buy cannabis from our online dispensary all over Canada. For any order of $150 or more, we'll ship it free. If you're a first-time customer, we'll give you 3.5 grams of flower with your first order. Find out how easy it is to get top-quality cannabis products that arrive discreetly at your door in every province in Canada. Contact Ganjagrams for cheap AAAA weed online in Canada.